In 2017 China announced plans to ban the sale of new diesel and petrol powered cars. They also have some pretty impressive plans for phasing in electric cars. There's plenty of stuff they can be criticized on, from building coal fired power plants to their concentration camps for Muslim migrants, but on the issues of vehicle emissions they are doing so much better than Aotearoa New Zealand.
The United Kingdom plans to ban the sale of new fossil fuel powered cars by 2030, Israel is aiming for a 2030 ban too and France plans to have a ban in place by 2040. There are plenty of points to criticize these governments on social, political and environmental grounds but again on this they're doing better than our Labour Government.
The government has brought in an emissions plan for the car fleet. It's basically a requirement for companies to bring in lower emitting vehicles to balance their high emitting vehicles. Companies will still be allowed to bring in high emitting vehicles. The Minister has said that this will prevent hundreds of thousands of tones of emissions. To put this in perspective our emissions in 2018 were 78.9 million tones. So even their best back of the napkin projections are pretty pathetic.
While wikipedia is never a good source for specific details it is good for general information, particularly if you check the references.
If you go to this page you will find a list of the countries and cities bringing in restrictions or bans on diesel and petrol powered cars. Of course, there are massive equity issues around this (electric cars are expensive, and often those on low incomes have to commute long distances to work) but these are issues which can be easily resolved through subsidies, price controls etc.
Here's the full list: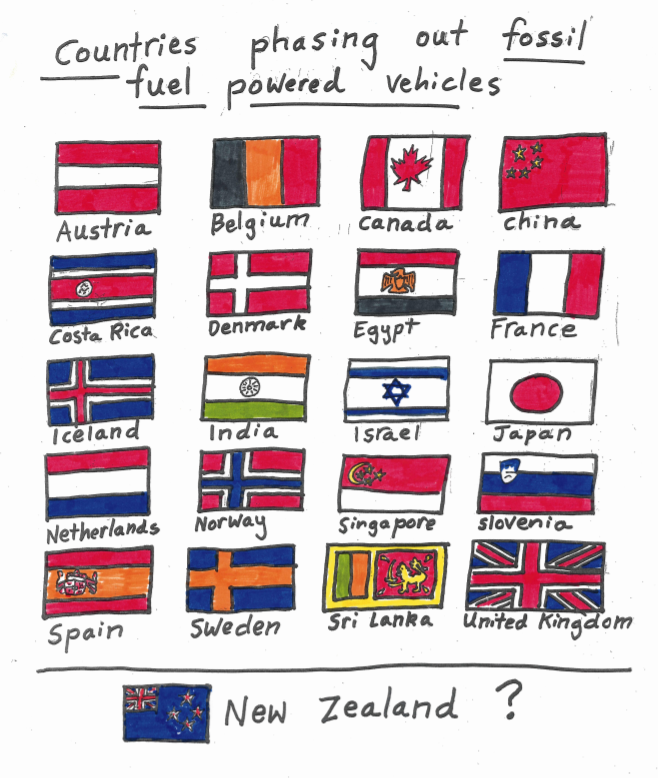 In Aotearoa a major fuss was made about the idea of a tax on high emitting vehicles to cover a subsidy on electric vehicles. Simon Bridges (then leader of the opposition) decried the plight of the trades people who would never be able to get a big electric vehicle for their job. Deceptive ads were put out, so much so that the timid Labour Party has pulled the plug on the feebate scheme.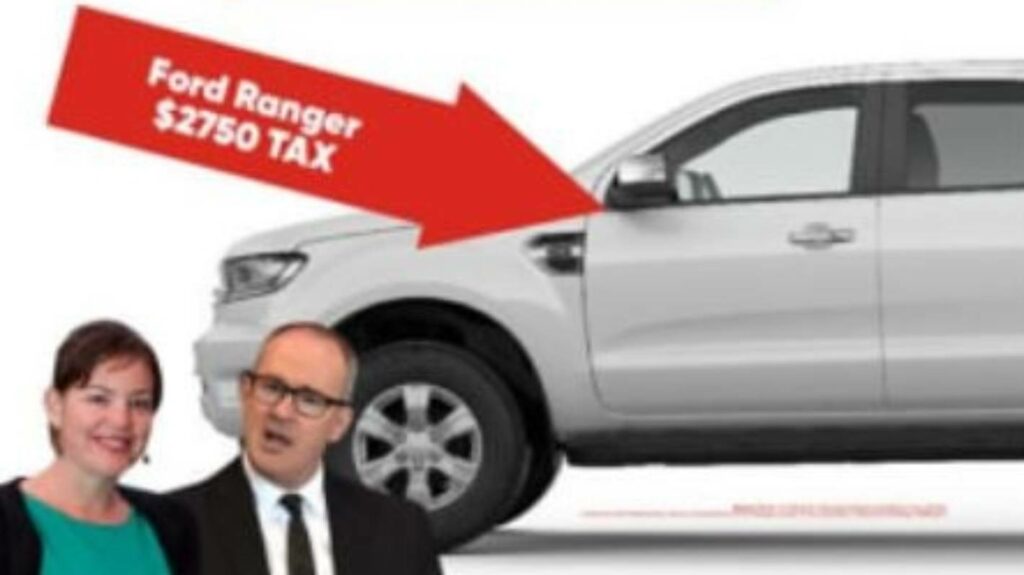 A short search finds the Hyundai Konda Electric SUV and the Mitsubishi Outlander Plug in Hybrid. The LDV E80 is an electric van (with plenty of space) available in Aotearoa and is even operate chiller van models and the Nissan e-NV200 is the little electric van which is now a very common sight in cities like Wellington. For those who want pick up trucks there's the terrifying Tesla Cybertruck (if you like hugely expensive ugly vehicles) but there's also Rivian's R1T, Ford's electric F-150, Bollinger's B2. Further along the timeline there's the electric versions of the Toyota Tacoma and Nissan Titan.
There are huge issues about recycling and repurposing batteries, and the ethics around battery production and extraction of precious metals in developing countries, but all of these things are happening anyway. There are also huge needs for public transport (accessibility, price, ease of use etc) and the redesign of cities to make them more walkable and easier for cycling. There are huge changes needed with farming. But, here is a simple and obvious step the government could take which is staring us in the face.
In 2020 the Chief Executive of Toyota said that New Zealand risks becoming "the Cuba of the South Pacific" a dumping ground for dirty old diesel cars if nothing is done to control vehicle emissions. It's important to note that the government emissions scheme does not stop dirty vehicles being imported, companies just need to import more clean vehicles to balance out the standard.
On the 31st of January the Climate Commission released its first report on emissions budgets. Part of this involves phasing out of the internal combustion engine from 2030. Here is a brilliant opportunity for the government to do what it did on COVID, listen to the experts and follow their advice. Let's make them do it!