On Wellington Anniversary Day Oil Free Wellington hosted an industry tour of some of the big names in oil, gas and coal in Aotearoa New Zealand.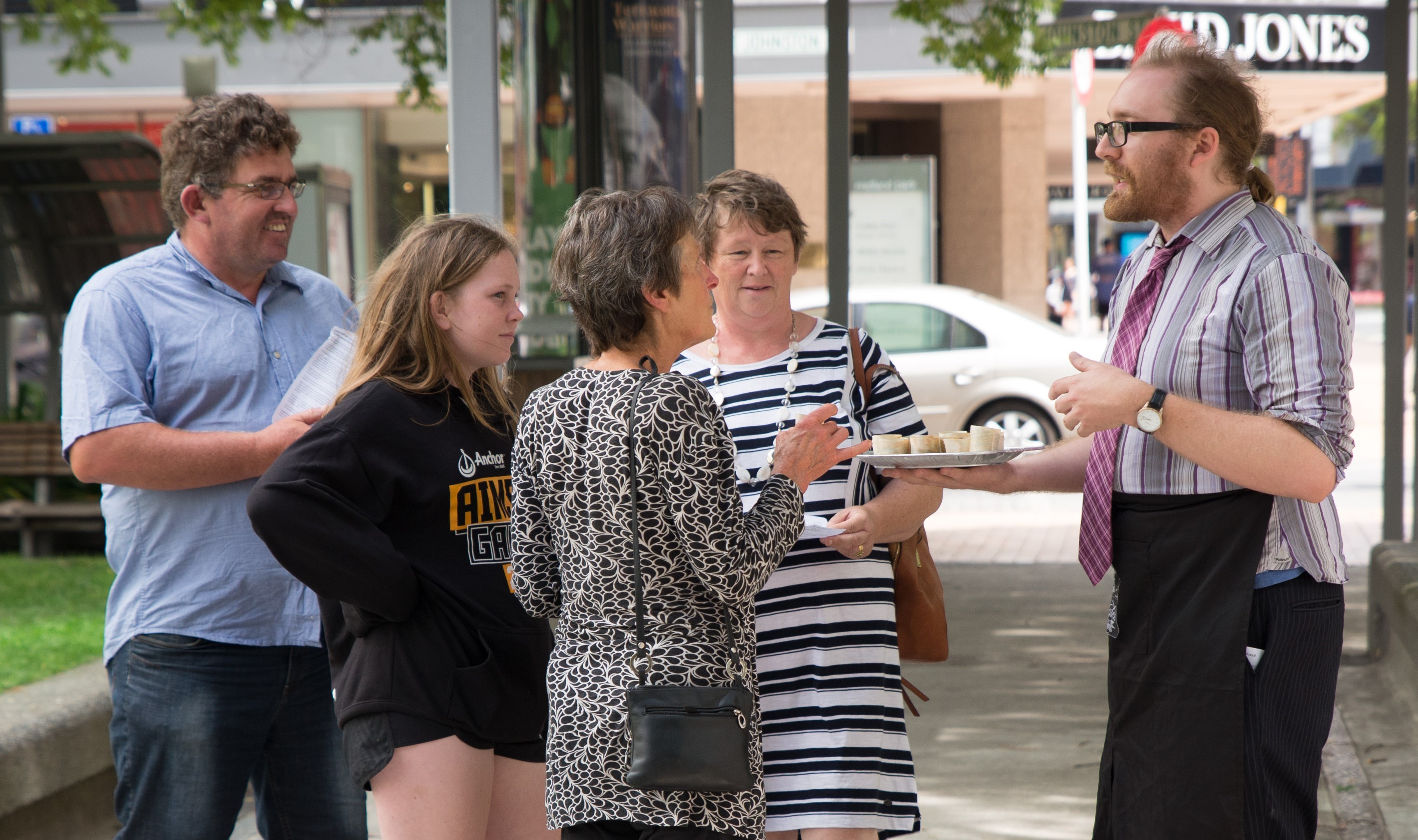 The public were given a very special treat sampling some of the new strains or boutique oil and cheesy coal which these fine companies are creating. Tastes like the Pegasus Basin Bonanza and Southern Basin Bouquet were dubiously received by brave passers by.
We were delighted to have speakers from the Norweigian owned Equinor, Austrian company OMV, the 100% NZ owned Todd and even special guest Australian coal giant Bathurst Resources.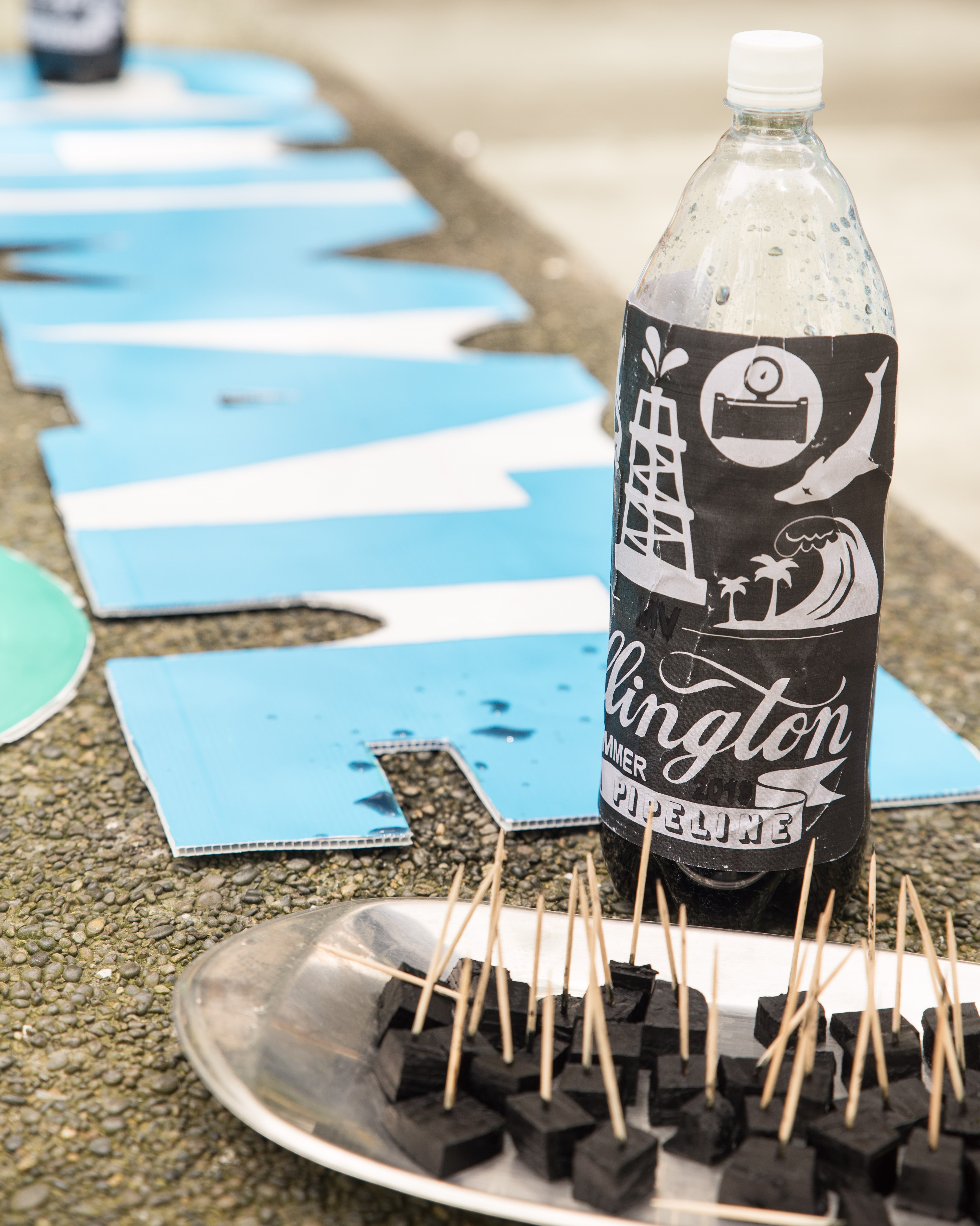 Our guests had this to say:
James from Equinor 
(Equinor – formerly known as Statoil – has its Wellington office in the old Vodaphone building next to Midland park)
I'm James from international oil drilling company Equinor. We'll be starting here, heading over to the Todd building near post office square, further along for Bathurst and then finishing at the Majestic centre outside OMV on Willis st.
At Equinor we like to really engage with the communities we operate in. As a largely state owned oil company we bring Norwegian values to Aotearoa. I'm sure you'll be very glad to know that the oil profits made here will head to our fair country on the other side of the world and help fund their green economy. So really, with the number of the wind turbines and electric cars bought with our profits we're practically carbon neutral.
If that sounds a bit weird to you, well you're probably right.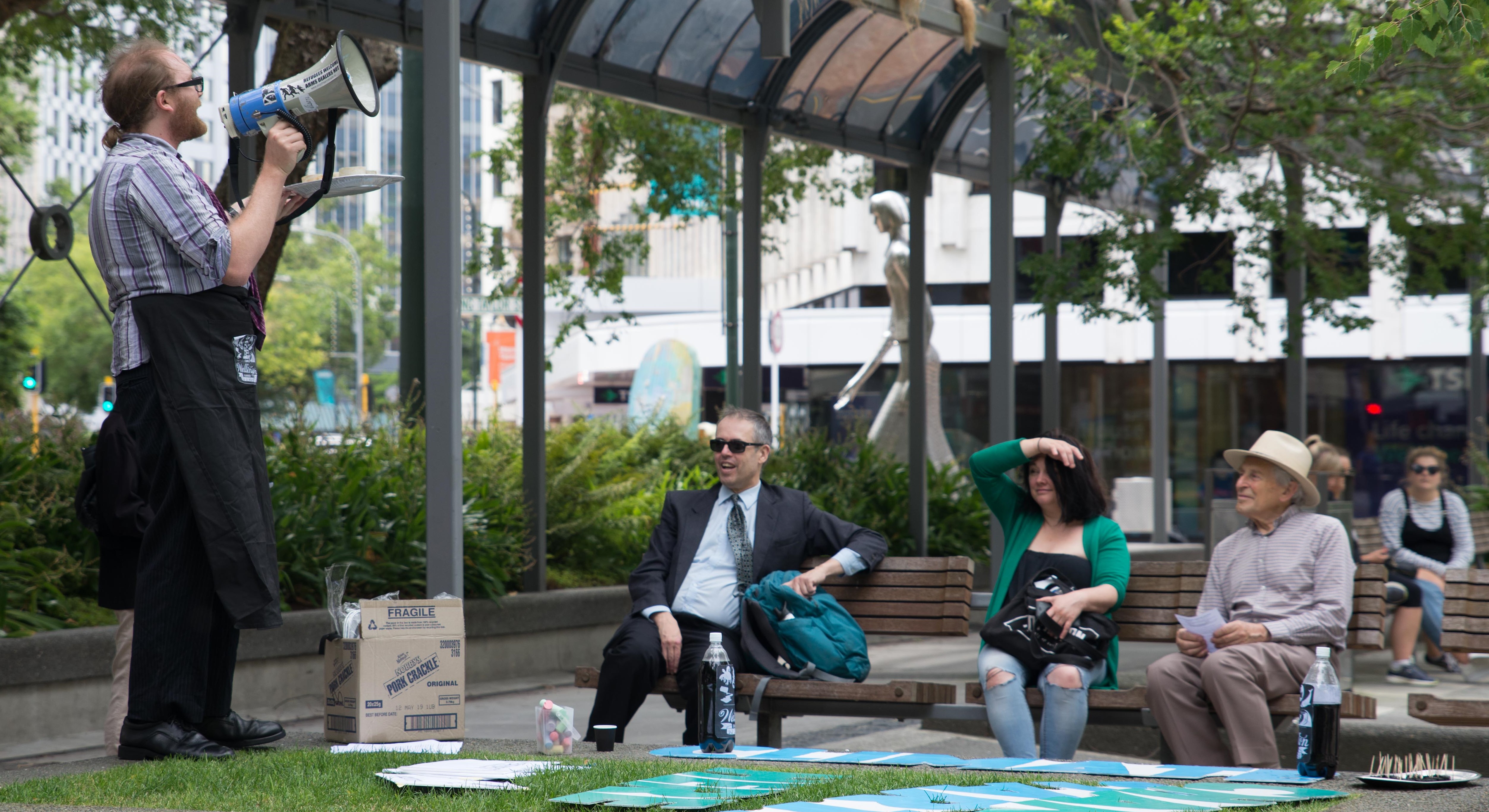 At Equinor we're very excited to say we have three permits in the Pegasus Basin covering more than 25,000 square kilometres and part of another permit off the coast of Canterbury.
With 3D surveying done by the proud Amazon Warrior in 2017 the next stage for us is experimental drilling.  
In our upcoming range of boutique tastes we have the The Pegasus Basin Bonanza (Wellington and Wairarapa coast) This fresh work is from the coast of the Wairarapa and there is a faint bouquet of the grapes and milk from the region. We're hoping to begin experimental production in the coming years. With the migration routes of whales nearby you can practically hear the ecolocation.
Charlie from Todd
(The Todd building is on the corner of Hunter street, just down from Post office square)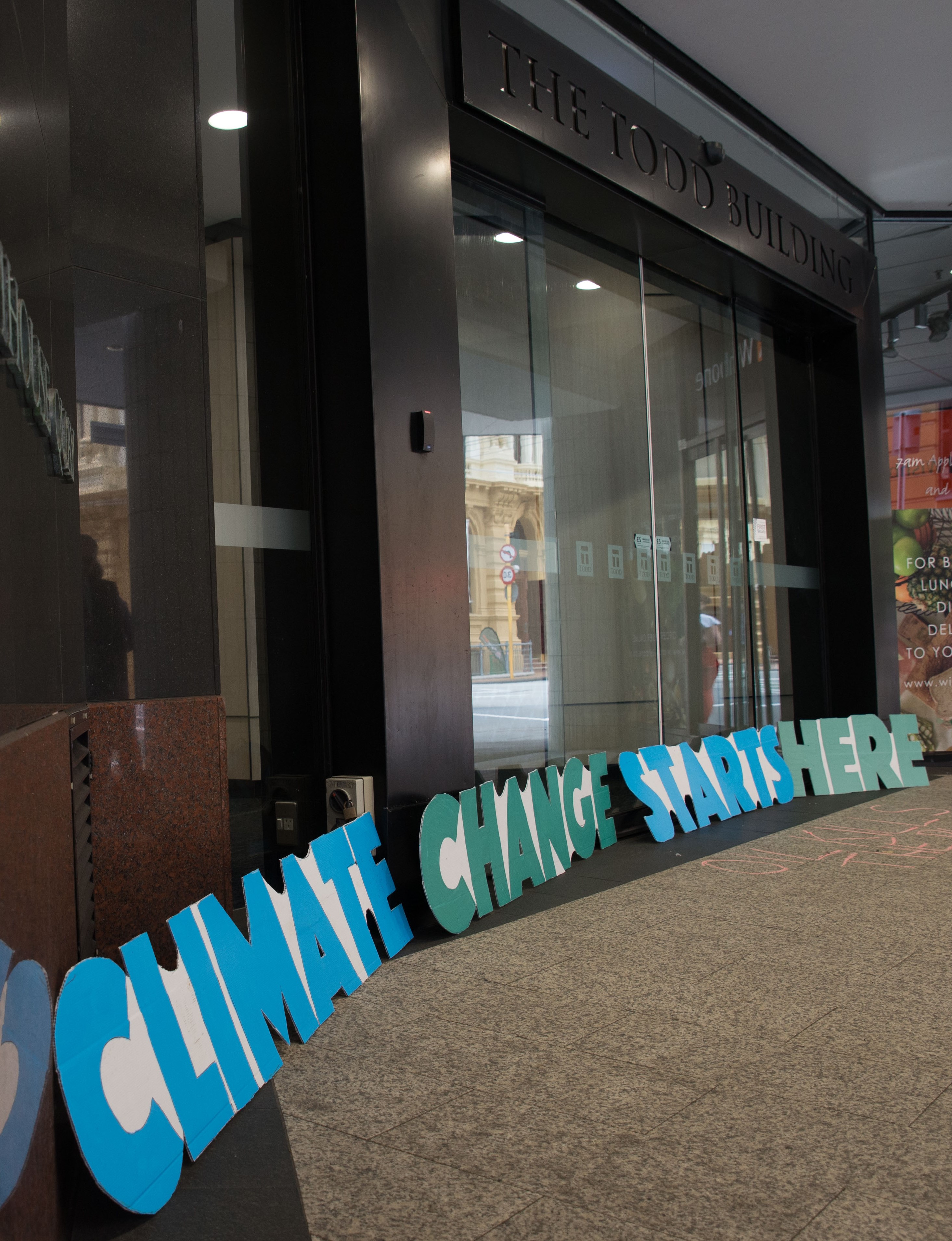 Kia ora I'm Mr. Todd from the New Zealand owned Todd Energy.
We are one of the very few locally owned energy companies in Aotearoa and our business is literally grounded in the communities where we operate.
We've been drilling for oil and gas in Taranaki since 1954. In that time we've drilled hundreds of wells. You might say, we're really digging in to the community and here at Todd Energy we try to give back what we take out.
You've probably heard about our charity the Todd Foundation. This is our philanthropic wing which has worked very closely with our comms team for many years.
But we also give back in less public ways. Much of what we drill with and much of what we drill, we give back to the community. Be it stray methane emissions, helping to boost the growing carbon market and accounting industries, or drilling fluid and produce which we give back to the farming communities it comes from.
In our oil you can taste the history and age of the range, which has been produced in the region for over a hundred years. We've drilled many wells and we're refining our process and flavours  as we go.
Produced in a region with a rich history of conflict and confiscation, the body and depth of what you drink is astounding. We're looking forward to opening our newest Taranaki range with the hopeful approach of our experimental taste testing drill ship.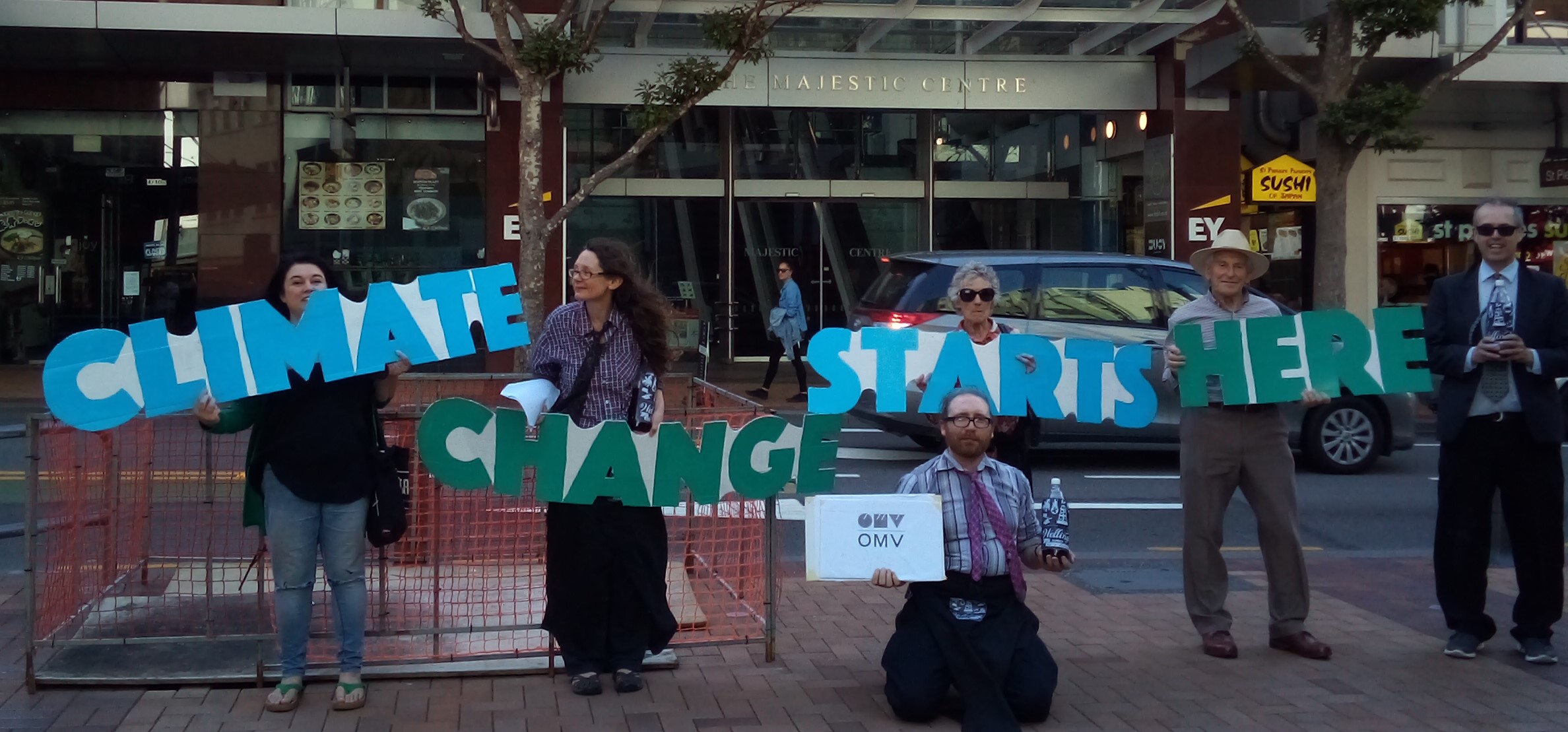 Michelle from OMV
(OMV's Wellington office is inside the Majestic centre on Willis st)
We have only  been in New Zealand since 1999 – starting small with a little place off South Taranaki called Maari, but our commitment to this place and creating some of the finest vintages of oil and gas is real. Quite a different experience to Sudan….
We now are the country's largest producer of these fine liquid hydrocarbons – taking on the venerable mantle of Shell – and can see so much potential for growing our production, without losing any of that regional "terroir" or regional flavour.
There are our existing regions of production off the Taranaki coast: Maari, our first, Maui and Pohokura and the potential of for new areas of the Wairarapa and South Canterbury.
We are particularly proud of our work to support endangered marine mammal research – and I think you will agree the bouquets of our vintages are really enhanced by the hint of endangered Maui dolphins as well as those majestic blue whales who are particular to offshore Taranaki.
We have an exciting programme of growth to 2025 .
One vintage we are looking forward to the Great Southern Basin Bouquet
This drink will  heralds from the south coast of Canterbury and the fine tang and icy breeze of Antarctica is felt at your first taste. Over time the bodies and tears of the local marine life come to the fore in the after taste.
While work is still being done to secure this vintage – some pesky bureaucratic thing about meeting permit obligations by a certain time – we have had recent conversations with the current government who have enabled us to extend the window of time to bring our resources together. Thanks Megan and Jacinda!
Off Taranaki – we are putting a lot of investment onto our summer 2019-20 vintage. You could see new vintages from offshore Matuku, Cloudy Bay and Te Whatu! Exactly where we will target our energies has yet to be finalised – we have said nine exploration wells and 3 appraisal wells in our application. And it is true our current permit arrangements mean we have to get a couple of these done by 2020 but I am sure if we needed a bit more wriggle room, we could find some support in the beehive. After all a fine wine takes time…
Tim from Bathurst Resources
(The Wellington office of Bathurst Resources is on Willeston st in Pencarrow House)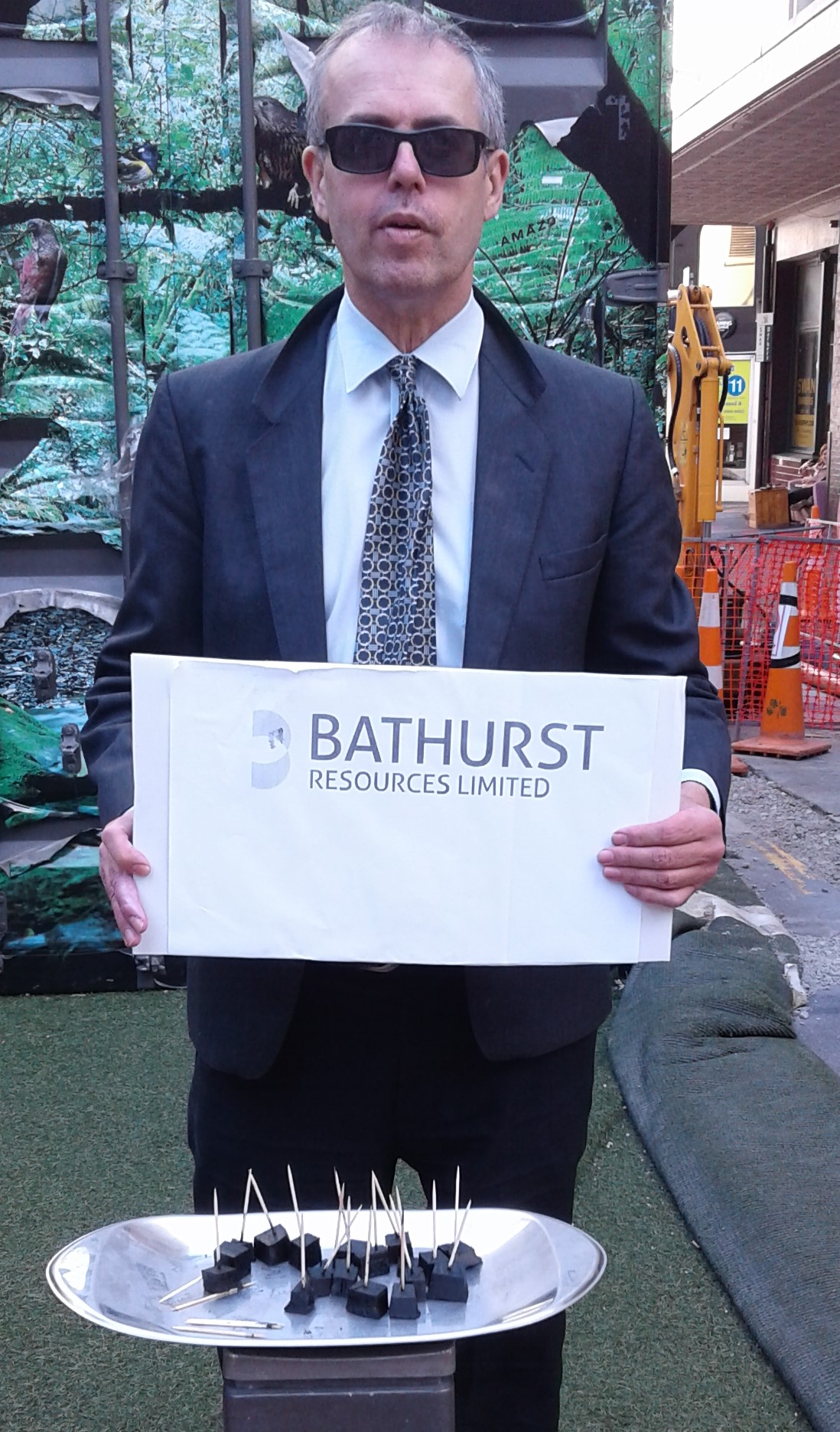 G'day! I'm Tim from Bathurst Resources. We're New Zealand's largest coal company, and as their spokesperson today, I'm here to tell you that we stand proudly besides our oil industry friends as we work together to ruin the planet as fast as possible.
We're committed to mining and burning all that lovely carbon so can you not only enjoy the exciting taste of our "Denniston Cheddar" coal, but also the exciting taste of more storms, more floods, more fires and faster sea level rise.
How did we get here? It's quite a story. Once upon a time we were just a little Aussie coal company, quietly ruining our own environment. Then we got into a bit of a hometown jam and decided to head to New Zealand instead.
We got our big break when John Key's Government flogged off Solid Energy's coal mines at bargain basement prices. We got together with fishing industry 'nice guys' Talley's, snapped up a whole lot of mines on the cheap, and now we're fair dinkum Kiwis.
Mate, that isn't just big, it's huuuuge!
Now we rip up the West Coast to mine coal that gets sent overseas to make steel. In fact, we're so keen on destroying valuable natural ecosystems and destroying native plants and animals that we ripped up the Denniston Plateau and then didn't even bother mining it!
Sometimes it can be lonely being a coal miner. It's hard to believe, but not everybody likes us!
But what's great about Kiwis is that you're such a friendly bunch. And our very best friends are …. drum roll please … Fonterra! The coal we mine in Southland and Canterbury is a real taste sensation – because Fonterra burns that coal in its dairy factories to dry milk powder and send it overseas! So if you think our coal tastes a bit cheesy, that's why.
We're even planning a new open-cast coal mine at Albury in South Canterbury to help Fonterra out. An open-cast coal mine in 2019 – how cool is that?
New Zealand, it's a real pleasure doing business with you. You keep doing you, and we'll keep ruining you.
See ya round!
Tim from Bathurst

Earlier tastings have been a resounding success helping share with the public the fine oils which are coming soon to a coastline near you.

Keep your eyes open for future chances to try these fine new blends.