A group of environmental justice organizations are organising opposition to the upcoming coal industry conference , the Minerals Forum in Dunedin at the end of May.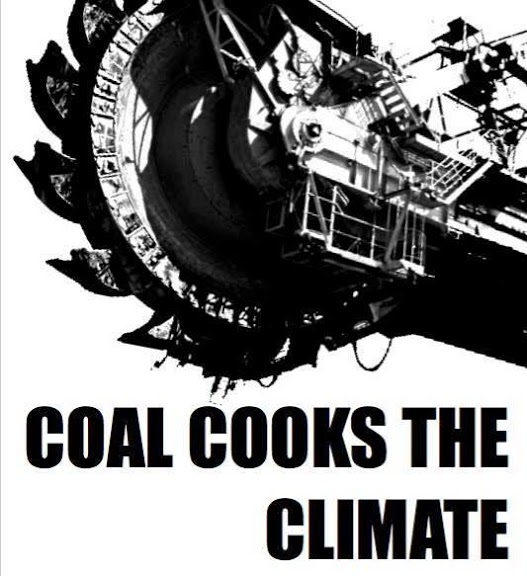 COAL COOKS THE CLIMATE:
Tuesday 28 May, 8 am – 5pm,
Robbie Burns Statue, The Octagon
The NZ Minerals Forum (ie a coal and oil and gas conference) is coming to Ōtepoti/Dunedin on 28, 29 May to promote the expansion of coal
(and other polluting mining industries) in Aotearoa/NZ.
They want more coal, more profit and more destruction. We want a future. We are in a climate emergency, and coal is a major contributor. People around the world are saying "Enough!" to coal and other polluting mining industries – and so are we.
We, Stop the Minerals Forum Coaltion, are working together to organise a strong and non-violent opposition to the 2019 NZ Minerals forum.
When?
The main day we are asking people to take action is the first full day of the forum, Tuesday 28 May,although there will be other events happening in the lead-up to, and during the forum- so watch this space!
What? 
The action will look like: We are organising to peacefully resist the coal industry by using people power to delay* delegates entering the Dunedin centre and cause as much disruption as possible. There will be something for everyone on the day with different levels of engagement- from singing to more direct action- and plenty of other roles and activities.
Come join us as we show the coal industry that business as usual is over.
We need as many people as we can muster! The climate justice movement is strong and growing in Ōtepoti and we are motivated to use the forum as a stepping stone to bigger and better things (including protecting our waters from OMV)! The more people that come along the more impact we will have, all are welcome!
What can you do now? BOOK THE DAY OFF ON 28 MAY
Rally your crew, book the time off work, make travel plans.  JOIN US!
We will do our best to facilitate carpooling to Ōtepoti, to set you up with accomodation and to make sure you are supported before, during and after the action. There will be a briefing on the evening of Monday 27th.
Register now! https://www.stopcoal.co.nz/register
Let us know if you can help in any way in the coming weeks. Email us at stopmineralsforum@gmail.com
We need support with media, fundraising, accommodation, transport, creative elements(placards, noise making devices) and more.
P.S Our safer spaces policy applies at all of our events. It sets out guidelines for how we will treat each other to ensure everyone is able to participate to their best potential!
See you in Dunedin at the end of the month! 
https://www.stopcoal.co.nz/