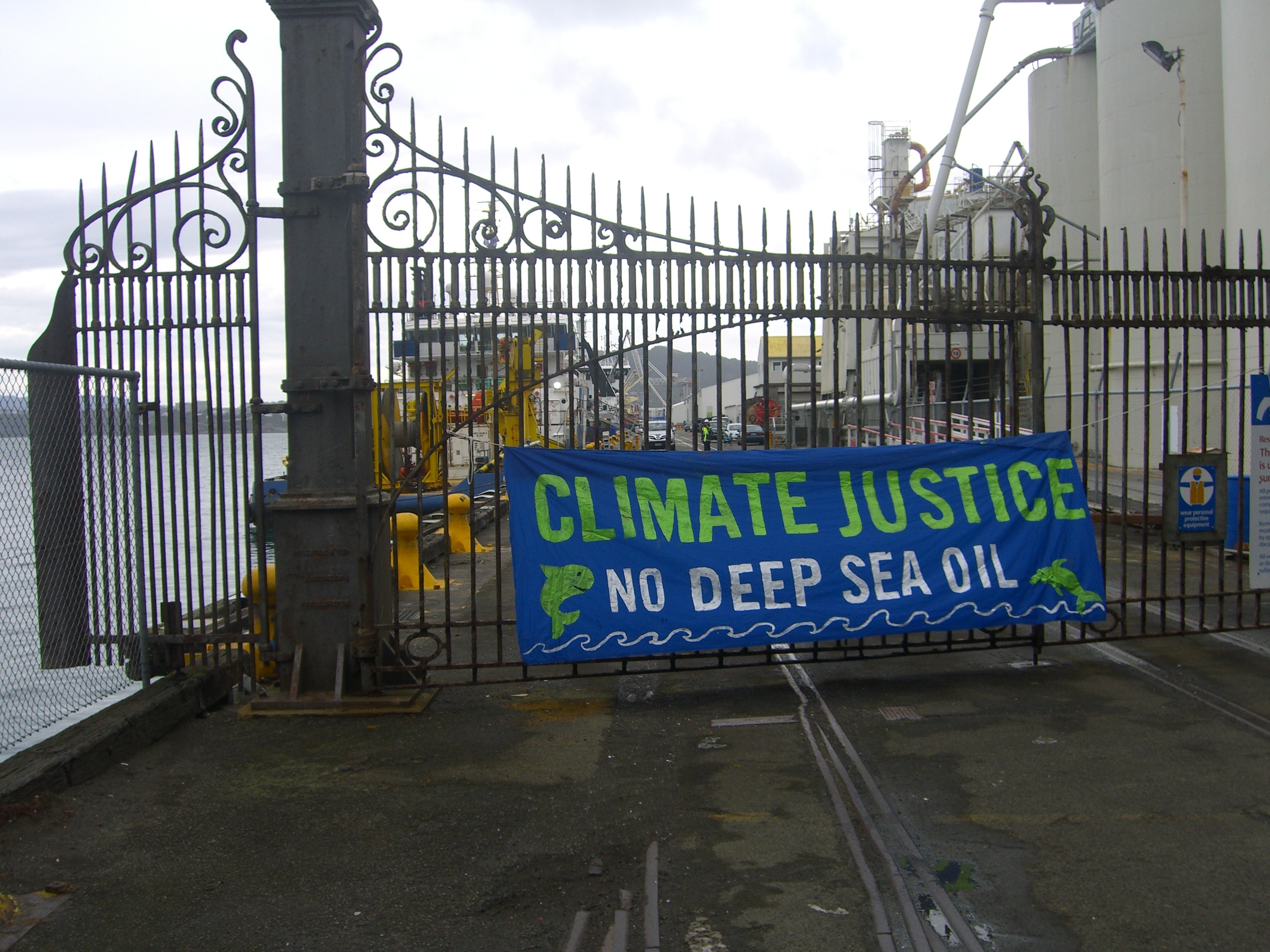 A banner calling for 'Climate Justice' and "no deep sea oil" was attached to fencing at Wellington's port today, in response to a seismic blasting support vessel arriving in port.
Oil Free Wellington spokesperson Michelle says, "it's great to see people taking action in opposition to oil exploration as the planet reaches the brink of climate change crisis."
This is just one in a line of actions taken in Aotearoa protesting against oil and gas exploration, and comes as a coalition of groups from around the country are organising a People's Climate Rally to disrupt the industry's annual Petroleum Summit in New Plymouth, Taranaki, on 22nd and 23rd March.
The Maria G is a support vessel for the seismic blasting ship the Amazon Warrior, which has been conducting blasting around the west and east coasts of the region since November.