The Oil Selloff has to end and the petroleum polluters conference that goes with it
It's hard to believe that there is actually something called the "Petroleum Summit" where people get together to "celebrate our petroleum industry," but it's true.
Next week in Wellington, major oil companies, government officials and others who profit from fossil fuel extraction are getting together for an annual gabfest to proclaim that they are "poised for action and ready for growth."
Seriously?
The idea that people are working to expand fossil fuel exploration and production against the backdrop of our hottest summer ever on record, and hundreds of millions of dollars of climate related damage just this past year alone is, frankly, obscene.
Never before have the implications of business-as-usual been so clear as they have been in the past six months. We simply cannot carry on as we have been with some small green tweaks to our lives. Climate change is an unfolding human catastrophe happening now: we can see it and feel it.
And that means that first and foremost, the oil and gas block offers must end. These block offers are large chunks of land, on-shore and offshore, that have been awarded to oil companies for exploration and extraction by the government. These "block offers" have frequently been announced at the annual petroleum summit. At present there are more than 40,000 square kilometres of New Zealand land and sea subject to exploration permits.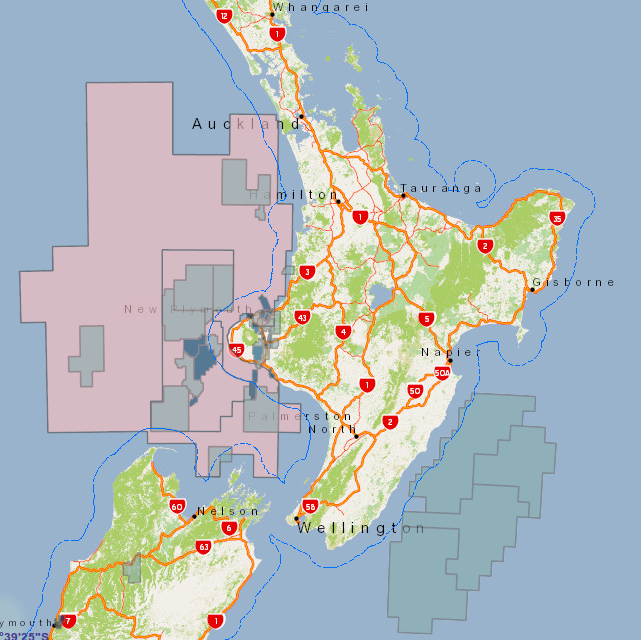 The new government has said it is "seriously considering all options," and has talked about the need for a "transition" away from fossil fuels. Yet this approach doesn't make any sense. A transition away from fossil fuels means that we need different solutions, not more of the same thing on a selective or limited basis. How can you seriously consider all options while calling climate change "the nuclear free issue of our generation"  and talk about the need for a just transition?
There are trillions of dollars of known and extractable coal, oil and gas that must stay in the ground if we want to keep living on earth. So why is the New Zealand government putting energy and resources into looking for more? Why isn't the government revoking the current permits?
The answer is in the list of key speakers at this year's Petroleum Summit: ExxonMobil is sending the Chief of Strategic Planning and Australian oil producer OMV its Vice President. In short, it's the incredible power of oil and gas companies that are keeping us locked into a downward death spiral called "business-as-usual." They must continue to expand their holdings of "proven reserves" to ensure their economic viability. It should be abundantly clear by now, however, that the success of oil companies is coming at the cost of human civilisation as we know it.
Sadly, this is not an exaggeration of effects of climate change. But it also isn't a foregone conclusion.
We have the power to change things. That change has to be now and it has to be profound. Some of these changes are going to be hard, very hard, while others are real no-brainers. Two of the easiest ones on the table are to stop all the block offers for oil and gas, and stop the annual Petroleum Summit.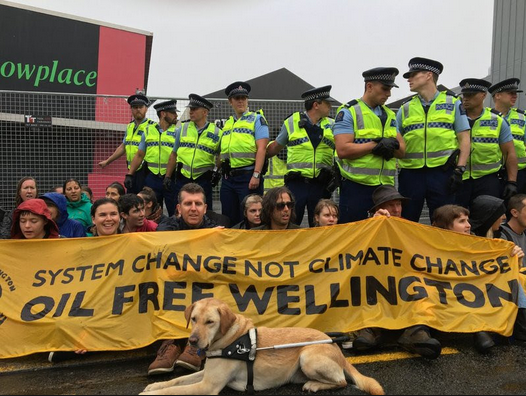 For either of these things to happen, there needs to vocal, visible and effective opposition. Ordinary people are going to have to step up and get in the way of the fossil fuel companies and those that enable their work.
Jacinda and her colleagues can't have it both ways. The new government is still enjoying a honeymoon with voters. But if it continues to welcome fossil fuel companies and offer up vast tracts of land and sea for exploration, it should expect escalating opposition to its plans. No government that has the genuine interests of its people at heart should have anything to do with expanding fossil fuel extraction at this stage of the game.
Will the new government take on the climate polluters and join with communities across the country to resist oil and gas. and find a collective path forward for humanity? Or will it allow climate polluters the same free reign as the National-led government did for nine years?
People on the ground are not going to wait long for this government to take meaningful action to stop climate change. At next week's Oil Summit, climate activists will be there to take action. It will be a key test of the government's resolve to take meaningful action on climate change. It is long overdue.
Join us for our Festival of Climate Justice
Sunday 25th, 10am -5pm, The New Dowse, Hutt City, Moving on from Oil and Gas

Monday 26th, 12:15pm, Frank Kitts Park, Opening Ceremony

6pm -9pm, Wellington Central Baptist Church, Blockade Briefing/NVDA Training
Tuesday 27th, 7am, Frank Kitts park, Rally for Climate Justice and Blockade of the Oil Summit (lasting until roughly 4pm so come along to the TSB Arena, Wellington, whenever you can make it that day)